Slanted #12 – Women, Typography, Graphic design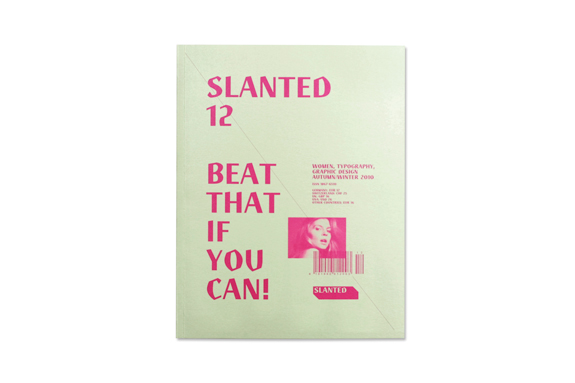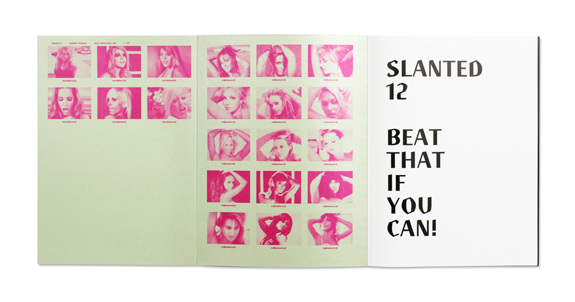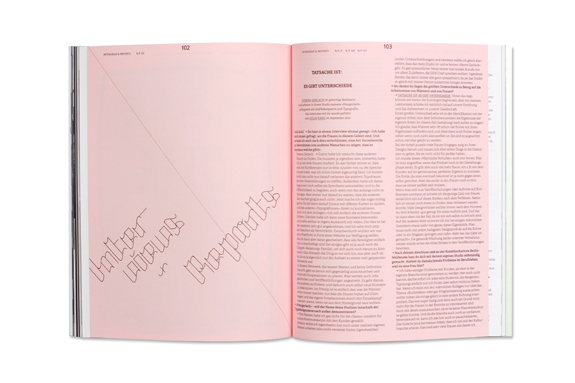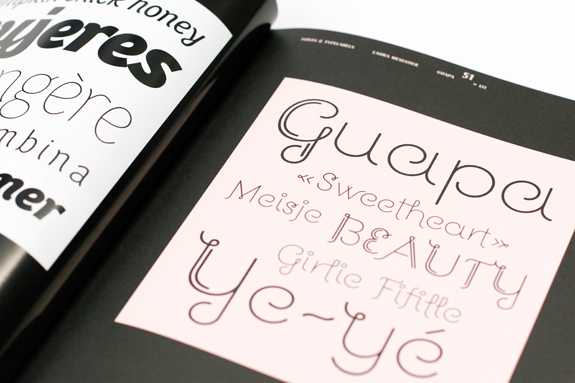 Info
Beat That If You Can! – "Slanted #12 – Women, Typography, Graphic Design" versteht sich als Bühne für außergewöhnliche und intelligente Arbeiten von Frauen – nicht, weil das so etwas Besonderes wäre, sondern eigentlich eine Selbstverständlichkeit ist. Bei unserem Fokus auf das Feld des Visuellen ist es eigentlich zuerst einmal vollkommen egal, von welchem Geschlecht typografische oder grafische Arbeiten verfasst werden. Jedoch ist unbestreitbar und auffallend, dass noch immer relativ wenige Frauen in den Feldern Grafik-Design (etwas mehr) oder Typografie (deutlich weniger) sichtbar sind. Wir wollen unseren Teil zu mehr Sichtbarkeit für zumindest einige Schrift- und Grafik-Designerinnen beitragen. Design von Frauen ist nämlich mindestens genauso gut. Beat That If You Can!
Mit Freude präsentieren wir Arbeiten von Ariane Spanier (Berlin), Julia Born (Amsterdam) und Verena Gerlach (Berlin), die Fotoreportagen "Brides of Krishna" von Kalpesh Lathigra (dmbmedia / London) und "Female Marines" aus den Archiven der U.S. Marine Corps sowie ausdrucksvolle Schriften, Illustrationen und weitere Projekte von Designerinnen. Die Type Essays von Laure Boer (Berlin) sowie Gerda Breuer und Julia Meer (Wuppertal) beschäftigen sich mit der Rolle von Frauen in Grafik-Design und Typografie und zeichnen eine dementsprechende Historie nach. Zu lesen gibt es außerdem zahlreiche
Interviews mit Verena Gerlach (Berlin), Ariane Spanier (Berlin, Nadine Chahine (Bad Homburg), Veronika Burian (Prag), Laura Worthington (Washington), Kapitza (London), Geneviève Gauckler (Paris), Esen Karol (Istanbul), Akiko Kanna (Tokyo) und Susanne Baer (Tokyo) sowie den zweiten Teil des Tokyo Reports von Ian Lynam (Tokyo), einen musikalischen Reisebericht und einen Paper Report etc.
Slanted Magazin #12
Women, Typography, Graphic Design
Herbst/Winter 2010
148 Seiten
MAGMA Brand Design
http://www.magmabranddesign.de/