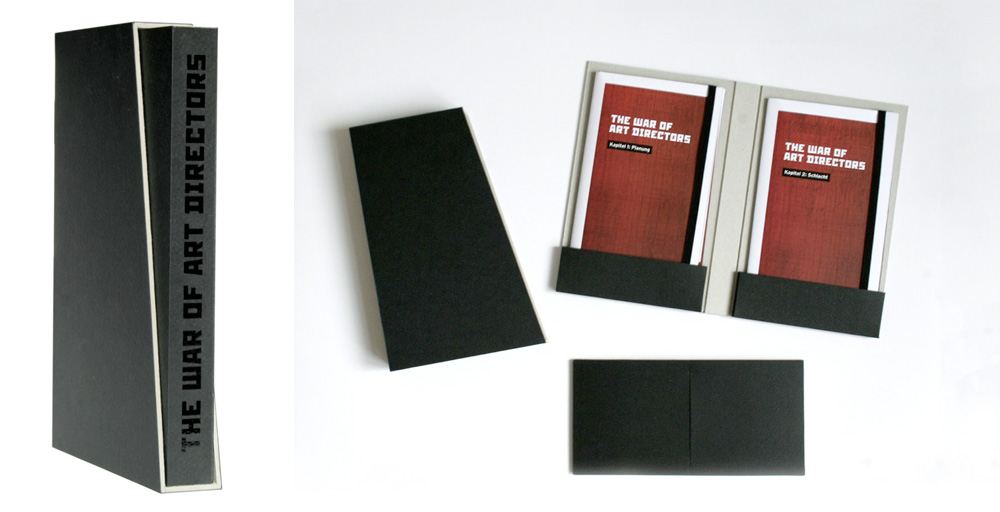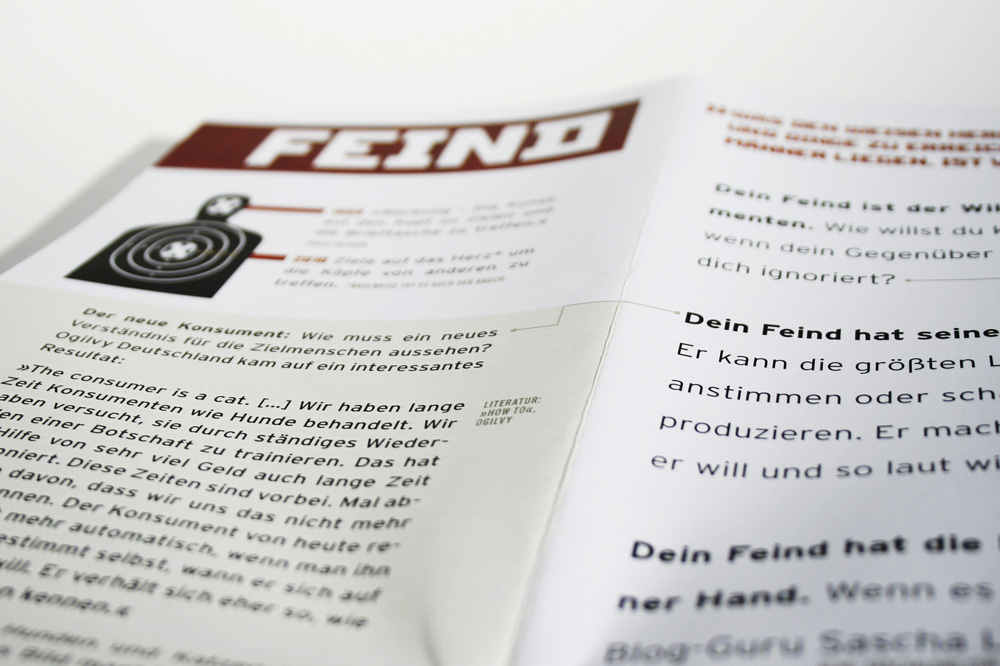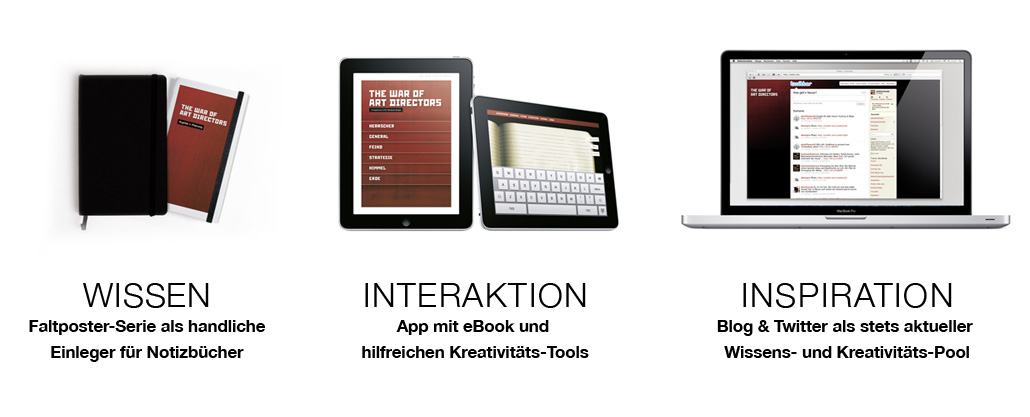 Info
Vor 2500 Jahren verfasste der chinesische Stratege Sunzi »Die Kunst des Krieges«. Bis heute gilt dieses Buch als das bedeutendste Werk über strategische Kriegsführung. »The War of Art Directors« verbindet diese alte Kriegskunst mit modernen Werbestrategien, um junge Kreative für eine zeitgemäße Schlacht zu wappnen.
Anstelle einer aufwändigen und wertigen Buchgestaltung, liegt der Augenmerk bei meiner Abschlussarbeit »The War of Art Directors« ganz klar auf Komprimierung und Zweckmäßigkeit. Durch das handliche Format ist dieser Leitfaden das erste Schriftstück, das der Kreative jederzeit mitnehmen kann. Zusätzlich werden digitale Kanäle (Apps, Blog und Twitter) als stets aktuelle Inspirationsquellen genutzt.
»The War of Art Directors« vereint durch den gezielten Einsatz unterschiedlicher Medien beständiges Wissen mit brandheißen Neuigkeiten.
Abschlussarbeit Kommunikationsdesign
Bachelor of Arts
Hochschule RheinMain
Christian Jakob
http://www.christianjakob.de